Japanese


YOULUCK > Our Potters > Yamazaki Hitomi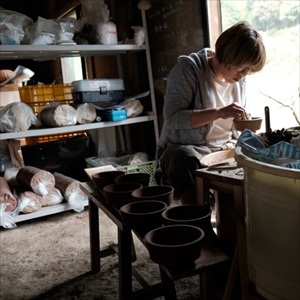 Yamazaki Hitomi
Born in Karatsu (one of the famous places of production of pottery)
Graduated from Arita College of Ceramics
Became a professional pottery artist
Since she was a child, she had dreamed to be a pottery artist because she was born in the famous production place of pottery, KARATSU.
Her passion towards pottery is so strong that she makes glaze by herself by burning orange branches as her family grows orange trees.
Her style looks somewhat like European antique but actually the motifs are inspired by the ones back to 150 years ago in Japan. It is great young artist has courage to mix old and new!