Japanese
Sep 8, 2020
Hiroshi Umeda solo exhibition /17th Sep (Thu)〜27th Sep (Sun)
We will have wide collection of beautiful pieces of Mr. Hiroshi Umeda. His signature is elegant combination of gold paint and gentle pinkish clay. Please visit us and find your favorite one !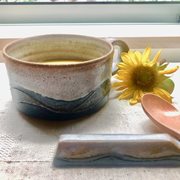 Aug 4, 2020
Notice of Summer Holidays
We will close for summer vacation from 3rd August (Mon) to 6th August (Thu).

You can enjoy online shopping during the above period, however, please kindly note the dispatch of package will be from 7th August (Fri) onward. We have a wide variety of summery blue collection online. Please take a look and find your favorite piece !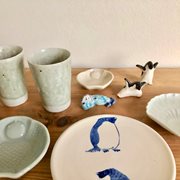 July 10, 2020
Chiena Kudo & Summery Tableware Exhibition
16th July(Thu)~26th July(Sun) 2020 11:30~18:30 (close at 17:00 on the last day)

Shop close on 21st July (Tue) & 22nd July (Wed).

Everybody loves adorable penguins! Humorous black & white painting or traditional blue painting, whichever you choose, surely makes your summer table lovely.And more, we have a wide variety of Summery tableware!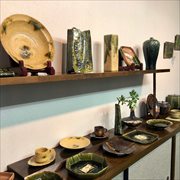 Jun 24, 2020
We have a solo exhibition of Jun Tanahashi from 25 June(Thu) ~ 5 July(Sun).
You can enjoy beautiful deep green glaze pottery (ORIBE) and earthy yellow glaze pottery (KISETO). Please stop by and find your favorite piece!

25 June(Thu) ~ 5 July(Sun) 11:30~18:30 (close at 17:00 on the last day) Shop Close: 30 June(Tue) & 1 July(Wed) Mr.Tanahashi will be staying at our gallery on 25 June(Thu) & 27 June(Sat)
Kagurazaka YOULUCK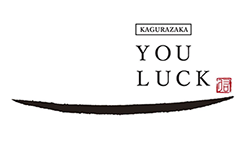 2F, 2-10 Kagurazaka, Shinjuku-ku, Tokyo 162-0825, Japan
TEL: (+81)3-6228-1178
OPEN
11:30-19:00 (GMT+9 Tokyo local time)
11:30-18:00(Sat & Sun)
Close on Tuesday and Wednesday
YOULUCK is a Japanese Handmade Pottery shop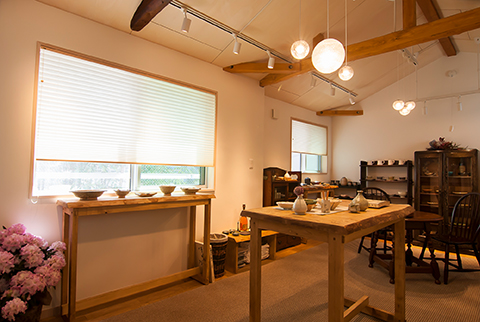 Most of our art pieces are fired in wood-fired oven and each one of them has unique character. Glazed, painted, primitively fired, various kinds of art pieces are waiting for you at Kagurazaka, where good old Japanese atmosphere still remains.