Japanese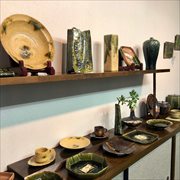 Jun 24, 2020
We have a solo exhibition of Jun Tanahashi from 25 June(Thu) ~ 5 July(Sun).
You can enjoy beautiful deep green glaze pottery (ORIBE) and earthy yellow glaze pottery (KISETO). Please stop by and find your favorite piece!

25 June(Thu) ~ 5 July(Sun) 11:30~18:30 (close at 17:00 on the last day) Shop Close: 30 June(Tue) & 1 July(Wed) Mr.Tanahashi will be staying at our gallery on 25 June(Thu) & 27 June(Sat)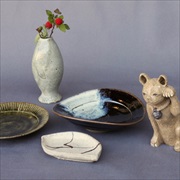 Jun 5, 2020
Masayuki Nakano solo exhibition
11 June (Thu)~21 June (Sun) 11:30~18:30 (close at 17:00 on the last day) Shop close 16 June (Tue) & 17 June (Wed)

11 June (Thu) ~14 June (Sun) Mr. Nakano will be staying at the gallery

Mr. Nakano's works represent one of the most traditional production places of pottery, KARATSU. While inheriting 150 years of history, he is always trying to find a new way to match with our modern lifestyle.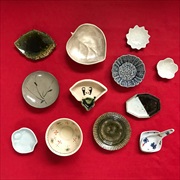 May 29, 2020
We are glad to announce we will reopen the shop from 1st of June (shop close on Tuesday and Wednesday as before). Season has changed and now refreshing early summer wind is breezing. Please stop by while taking a nice walk in Kagurazaka. We are so looking forward to welcoming you again.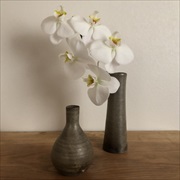 May 8, 2020
According to the extension of Declaration of State of Emergency, we will close until the end of May. If the declaration is removed earlier than that, we will announce the revised opening day. It is the new joy I found during this "Stay at Home" period to decorate my room with flowers !
Kagurazaka YOULUCK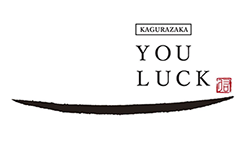 2F, 2-10 Kagurazaka, Shinjuku-ku, Tokyo 162-0825, Japan
TEL: (+81)3-6228-1178
OPEN
11:30-19:00 (GMT+9 Tokyo local time)
11:30-18:00(Sat & Sun)
Close on Tuesday and Wednesday
YOULUCK is a Japanese Handmade Pottery shop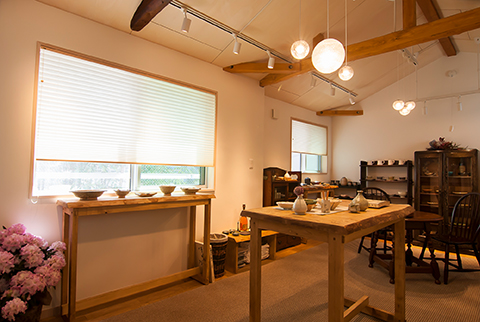 Most of our art pieces are fired in wood-fired oven and each one of them has unique character. Glazed, painted, primitively fired, various kinds of art pieces are waiting for you at Kagurazaka, where good old Japanese atmosphere still remains.