Japanese


YOULUCK > What's new(archive)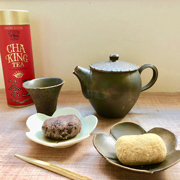 Sep 27, 2021
We will temporarily close shop from 27 September to 1 October due to change of display. We are having 5 more interesting exhibitions until the end of this year.Please look forward to them !!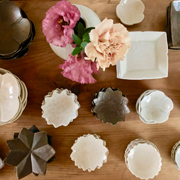 Sep 22, 2021
As Tokyo is still under the State of Emergency, our closing time continuously remain as at 18 PM on all business days. We have been and will take every possible precaution against COVID 19 for our valuable customers. Everybody please keep on taking care and stay safe !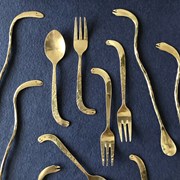 Aug 25, 2021
Hot Summer is almost over. How did you spend your Summer Vacation? Our activities are still restricted in Japan due to COVID 19, however, I felt "Sea Breeze" at home thanks to these cute sea creatures!! We will have various events in coming new season. Please wait for our further information and plan for them!!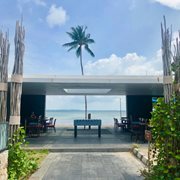 Jul 21, 2021
-Notice of Summer Holidays-
Please note we will close on below Mondays in July and August in addition to our current shop closing days (every Tuesday and Wednesday). 26th July, 2nd, 9th, 16th, 23rd, & 30th of August We wish you everyone a wonderful Summer !!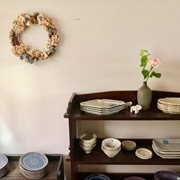 Jul 13, 2021
Due to the Declaration of the State of Emergency announced in Tokyo, our closing time is now at 18 PM on all business days. We take every possible precaution against COVID 19 for our dear customers to enjoy shopping with no worries. Please remember we are here to welcome you as always!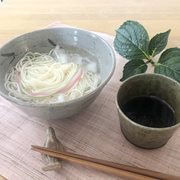 June 21, 2021
It's getting hot and humid in Japan. This is the best season to enjoy cold noodles! Small cup is originally for putting soup for noodles but you can also use it for ice cream or yogurt.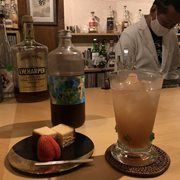 May 21, 2021
Our dear neighbor, Bar AHIRU-SHA is now serving hand drip coffee and craft cola instead of alcohol. Tokyo is still under emergent status and alcohol is prohibited, however, each shop is trying to make our lives as cheerful as possible. We wish we can go back to normal life soon.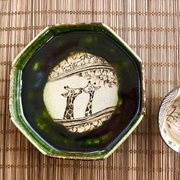 Apr 26, 2021
Jun Tanahashi Solo Exhibition
29th April(Thu)~9th May(Sun) 11:30~18:00(Close at 17:00 on the last day)
6th May(Thu)7th May(Fri)Store close
April 29, May 1~3 : Mr. Tanahashi will stay at our gallery

※Our shop is covered with anti-virus coating.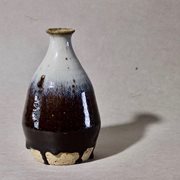 Mar 23, 2021
Notice of exhibition in March
Solo Exhibition of Masayuki Nakano -World of Traditional Karatsu Style Pottery-
25th March ~ 4th April
Mr. Nakano is an heir of one of the most famous potter families in Karatsu. Please visit us and find your favorite piece.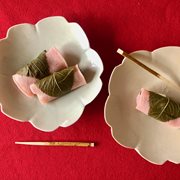 Mar 12, 2021
-Notice of change of shop closing time-

Due to the Declaration of the State of Emergency announced in Tokyo, we changed the shop closing time as at 18:00. We hope our daily life will get back to normal soon. Everybody, stay safe and healthy !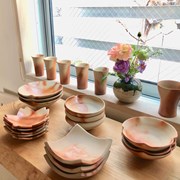 Feb 15, 2021
Joint Exhibition of MASHIKO artists has started. You can enjoy traditional BIZEN style, modern pottery, and woodcraft at the same time. We take every possible precautions against COVID 19 to relief your anxiety.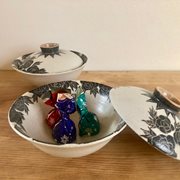 Jan 15, 2021
Notice of change of business hour
Due to the Declaration of State of Emergency announced in Tokyo, our closing time is now changed to at 17 pm including Saturday, Sunday, and public holidays. We are all having a hard time again, however, we believe in hope and our lives go back to normal soon. Everyone please stay safe and healthy.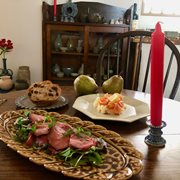 Dec 22, 2020
Year-end and New Year Holidays
・Close: 29 December 〜 1 January
・12pm~17pm open: 2-4 January

Season's Greeting from YOULUCK ! May your holidays be filled with joy and happiness!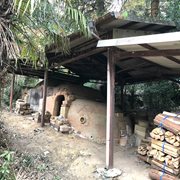 Nov 30, 2020
We visited MASHIKO, the largest area near Tokyo where young craftsmen are challenging new style of art. The wood fired kiln in the picture is 100 years old (!) but still produces art pieces amazingly.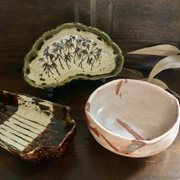 Sep 29, 2020
・Ryutobou exhibition / 1st Oct (Thu)〜11th Oct (Sun)
・Shinya Matsunaga solo exhibition / 15th Oct(Thu)〜25th Oct(Sun)
Autumn is a beautiful season for enjoying Art!
Sep 8, 2020
Hiroshi Umeda solo exhibition /17th Sep (Thu)〜27th Sep (Sun)
We will have wide collection of beautiful pieces of Mr. Hiroshi Umeda. His signature is elegant combination of gold paint and gentle pinkish clay. Please visit us and find your favorite one !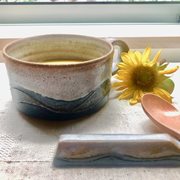 Aug 4, 2020
Notice of Summer Holidays
We will close for summer vacation from 3rd August (Mon) to 6th August (Thu).

You can enjoy online shopping during the above period, however, please kindly note the dispatch of package will be from 7th August (Fri) onward. We have a wide variety of summery blue collection online. Please take a look and find your favorite piece !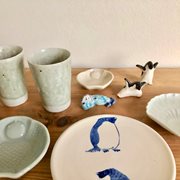 July 10, 2020
Chiena Kudo & Summery Tableware Exhibition
16th July(Thu)~26th July(Sun) 2020 11:30~18:30 (close at 17:00 on the last day)

Shop close on 21st July (Tue) & 22nd July (Wed).

Everybody loves adorable penguins! Humorous black & white painting or traditional blue painting, whichever you choose, surely makes your summer table lovely.And more, we have a wide variety of Summery tableware!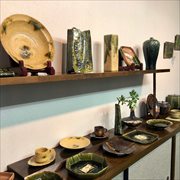 Jun 24, 2020
We have a solo exhibition of Jun Tanahashi from 25 June(Thu) ~ 5 July(Sun).
You can enjoy beautiful deep green glaze pottery (ORIBE) and earthy yellow glaze pottery (KISETO). Please stop by and find your favorite piece!

25 June(Thu) ~ 5 July(Sun) 11:30~18:30 (close at 17:00 on the last day) Shop Close: 30 June(Tue) & 1 July(Wed) Mr.Tanahashi will be staying at our gallery on 25 June(Thu) & 27 June(Sat)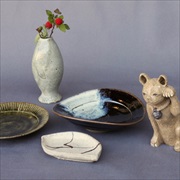 Jun 5, 2020
Masayuki Nakano solo exhibition
11 June (Thu)~21 June (Sun) 11:30~18:30 (close at 17:00 on the last day) Shop close 16 June (Tue) & 17 June (Wed)

11 June (Thu) ~14 June (Sun) Mr. Nakano will be staying at the gallery

Mr. Nakano's works represent one of the most traditional production places of pottery, KARATSU. While inheriting 150 years of history, he is always trying to find a new way to match with our modern lifestyle.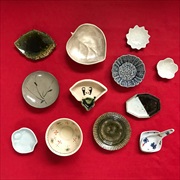 May 29, 2020
We are glad to announce we will reopen the shop from 1st of June (shop close on Tuesday and Wednesday as before). Season has changed and now refreshing early summer wind is breezing. Please stop by while taking a nice walk in Kagurazaka. We are so looking forward to welcoming you again.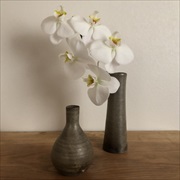 May 8, 2020
According to the extension of Declaration of State of Emergency, we will close until the end of May. If the declaration is removed earlier than that, we will announce the revised opening day. It is the new joy I found during this "Stay at Home" period to decorate my room with flowers !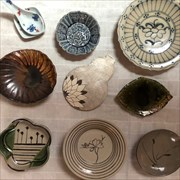 Apr 9, 2020
Due to the Declaration of State of Emergency, we close from 08 April until the declaration is removed. We will add new items to our online shop during this period so that you can enjoy shopping at home. Every one please take extra care and we pray for your health.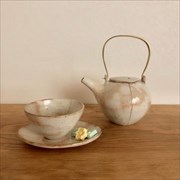 Apr 3, 2020
Due to "Stay at Home" request at night and on weekend announced by the governor of Tokyo, we close on April 4th (Sat), 5th(Sun) ,11th(Sat) , and 12th(Sun). Also, on weekdays we close at 18 pm until the request is removed ( We open the whole weekdays from April 6th(Mon) to 10th(Fri) ). Thank you for your kind understanding and we pray for your health. Please take extra care and stay well.
Mar 16, 2020
Cherry blossoms stars to bloom and spring seems to come already. Let's enjoy seasonal fish and vegetables with handmade pottery! All the pieces are made by Shinya Matsunaga. His works are fine and elegant and also very useful in daily life. I know it because I use them almost every day at home!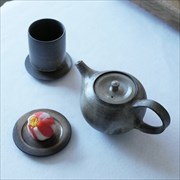 Feb 21, 2020
We have solo exhibition of Tomoyuki Nakajima from 5th March to 9th March. His pottery is arranged to be modern to match with our life style, yet still remains earthy texture. He will stay at our garelly every day during the exhibition. Please visit us and enjoy listening to his story.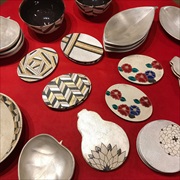 Feb 4, 2020
Gold and silver dishes are not only gorgeous but also can be modern and stylish. Japanese motif will add exotic touch to your table.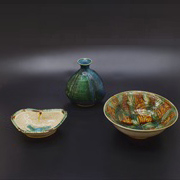 Jan 28, 2020
We have an exhibition of Tomomi Eguchi from 06 Feb to 11 Feb. His signature pieces are simple tricolor pottery. Please stop by and find your favorite one !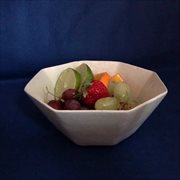 Jan 7, 2020
A Happy New Year ! Beautiful combination of natural ash glaze and fresh fruits. It is very strong although it's made thin and light.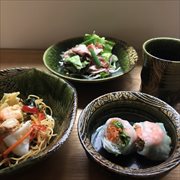 Dec 6, 2019
"ORIBE" is famous for its deep green glaze and this series are especially beautiful. They also reflect experienced skills of the artist.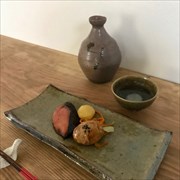 Nov 18, 2019
Did you know you can enjoy aroma of SAKE better when it's warm? These SAKE set and rectangular plate are simple and fits with your evening drink time every day.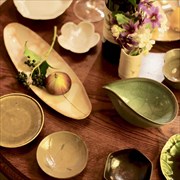 Oct 28, 2019
Japanese tableware has wide variety of shapes, texture, and colors. Please come to our shop and find your favorite one. They can also match with western style of table coordinate. Mix and match is fune !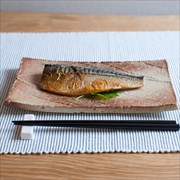 Oct 7, 2019
Beating clay by hand and keeping fire in kiln, pottery is a very hard work, however, its outcome moves us very much. This style of pottery is called "SHIGARAKI" and you can feel the passion of artists through earthy texture of clay.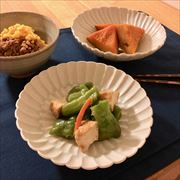 Sep 27, 2019
Pink looks more pink, green looks more green on white celadon dish. Flower petal patterns are carefully engraved by hand. It will make dinner table elegant even with take out food.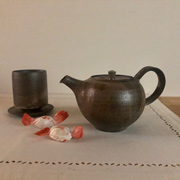 Sep 10, 2019
Have a break with Japanese tea. While keeping the original color of clay and its earthy texture, it is very light and easy to hold for daily use.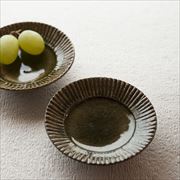 Aug 20, 2019
Blue-KARATSU small plates. KARATSU is one of the most famous production places of pottery. Color of fresh fruits stand out against deep green glaze.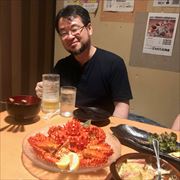 Aug 5, 2019
It is important for us to visit the studios of all the artists we are dealing with. We can see their attitude and passion toward pottery through the working environment. And of course, it is a pleasure to enjoy local food with them!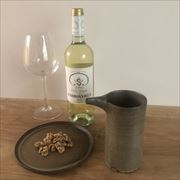 July 23, 2019
Ultimate simplicity. Decanter made of thin clay. Why not enjoying chilled white wine, it's summer.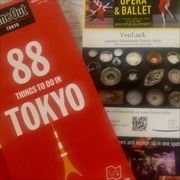 July 9, 2019
Our shop is posted at the map of "88 things to do in TOKYO" issued by Time Out! It is our pleasure to introduce Japanese pottery to foreign tourists. Also we enjoy interacting with our customers who show interests and appreciation to the Japanese craft.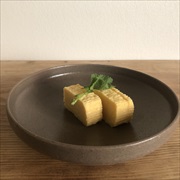 Jun 17, 2019
We never get tired of the ultimate simplicity. For seasonal fruits or daily dish, you can use this chic bowl throughout a year.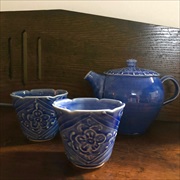 Jun 4, 2019
Delicate flower patterns on the surface look like icing on a decoration cake. This romantic tea set will make your tea time sweeter. Good not only for English tea, but also for Japanese or Chinese tea.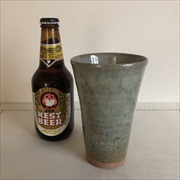 May 17, 2019
After a long day in early summer, cold beer after hot shower is the most refreshing thing! This beer mug is made in a traditional pottery method but also arranged to match with our modern life.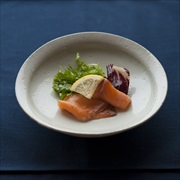 May 10, 2019
Who says Japanese pottery is only for Japanese food? White small bowl matches well with cold dish, such as smoked salmon salad.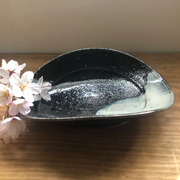 Apr 18, 2019
During "Golden Week Holidays" in Japan from 27 April to 6 May, we will close on 30 April (Tue), 1 May (Wed), and 2 May (Thu) and rest of the days, we will open as usual. It will be sunny and refreshing weather. Please stop by and have relaxing time at Kagurazaka You Luck !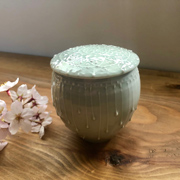 Apr 8, 2019
Little pot is decorated with very delicate hand painting. Sugar, candies, or accessories…let's put something you love. Those will make you smile every time you open the lid.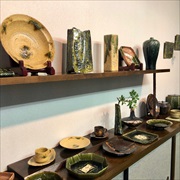 Mar 29, 2019
Our new collection of ORIBE (deep green glaze pottery) and KISETO (brownish yellow glaze pottery) will arrive soon! Both have a long history, but now they are arranged to match with the modern lifestyle, light and easy to store.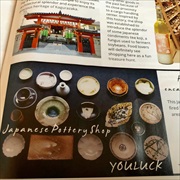 Mar 25, 2019
Kagurazaka is one of the best areas where you can trace back Japanese craftsmanship in Tokyo. Our pottery shop, "Youluck" is of course the "must go" place! You can find more information in the article of Wattention Spring edition.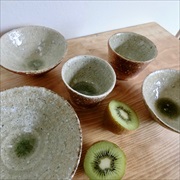 Mar 18, 2019
New series have arrived ! Contrast of earthy texture outside and glossy green glaze inside is beautiful. Good size for salad bowl and coffee cup.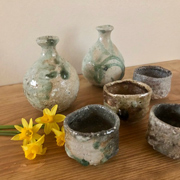 Feb 12, 2019
It is a nature's wonder that color and texture of each SAKE cup shows unique expression even though they are fired in the same kiln at the same time.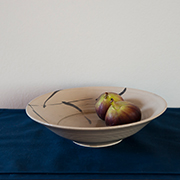 Jan 8, 2019
Simple and chic KARATSU bowl by Masayuki Nakano. He was born in the family which used to produce pottery as a tribute to the lord.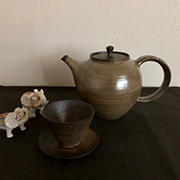 Jan 7, 2019
We now have a new collection of Tomoyuki Nakajima. He arranges traditional BIZEN pottery into a modern style.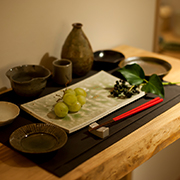 Jan 4, 2019
A Happy New Year ! We hope you will find your special piece at You Luck.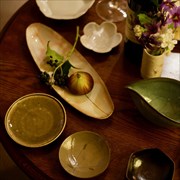 Dec 7, 2018
Our online shop is opened! Please visit our online store and find your favorite pieces.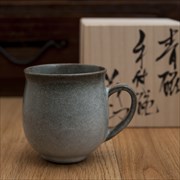 Dec 5, 2018
Celadon mug cup is the best choice for X'mas gift! It comes with specially handmade wooden box.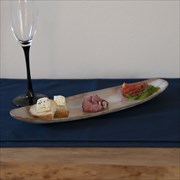 Dec 2, 2018
How about using Japanese pottery for home party? This long-shape dish is good for various kind of snacks when you toast with Champagne!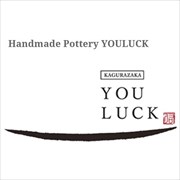 Dec 1, 2018
Our English site is now ready!